EnFem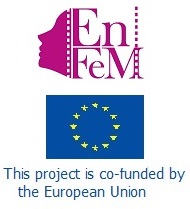 EnFeM - A Commitment to better integrate migrant women
The main end purpose of the Project is to change the negative collective image of "migrant women". Also to offer a concrete opportunity of access to educational facilities, local social and cultural  life while minimizing the isolation of migrant women at the local level.
Develop innovative educational tools as well as concrete initiatives facilitating the integration of migrant women in the host society, more particularly in the creative, cultural and educational sectors. Give local  communities physical instruments in order to be better involved on the spot at the local level, to guarantee a fuller integration of migrant women, foster their participation in community life/citizenship and restrict their isolation.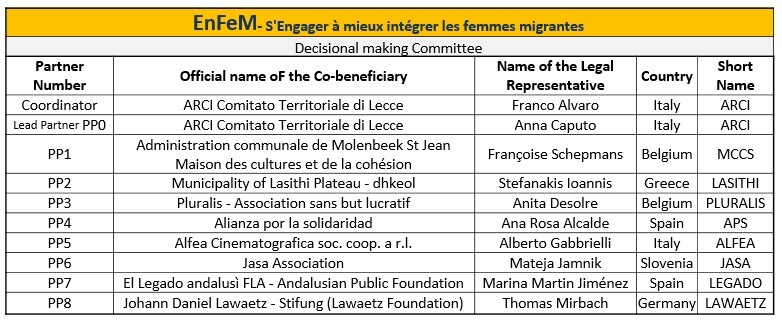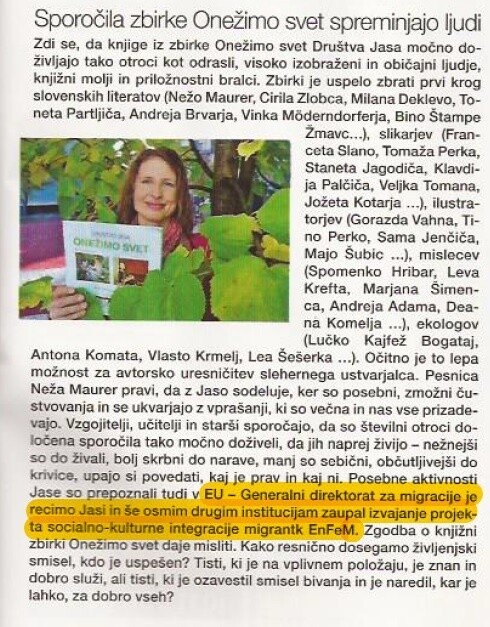 Social-creative workshops
SOCO-CREATIVE WORKSHOP: EXPRESSION WITH MOVEMENT
14th of November was held our "Ice breaking" workshop in Library of High school Slovenska Bistrica. Through expression with movement we were discovering ourselves and each others. Mentor philosopher Vesna Vilčnik, specialist for art-treatment was guiding us through the game to new knowledge. We spent good time getting to know each other.
More info: website EnFeM https://www.enfem.eu/